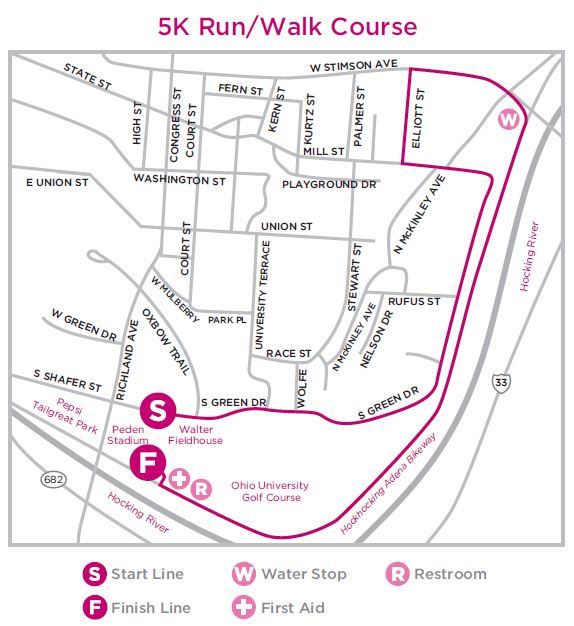 The One Mile Family Fun Walk will take place entirely on the Hockhocking Adena Bikeway.
Parking
Participant parking is available within the open dark green or purple lot on campus; a map detailing these lot locations is available online. Participants are encouraged to park in the Convocation Center or Walter Hall Parking Lots. Limited parking will be available in the Peden Stadium parking lot. Guests should ensure their vehicles are parked within a regular non-metered, non-restricted space within a campus parking lot and pay close attention to lot signage. Hourly parking is available at Baker University Center Garage & Surface Lot.
Road Closures
There will be rolling street closures from Noon - 1 p.m. on the following streets:
South Green Drive, Elliott Street and Stimson Avenue.