We appreciate your efforts and accomplishments in going the extra mile to make the biggest impact possible in the fight against breast cancer.
Honor Roll
The top 100 fundraisers will be named to our Honor Roll and will receive special gifts and prizes from our sponsors.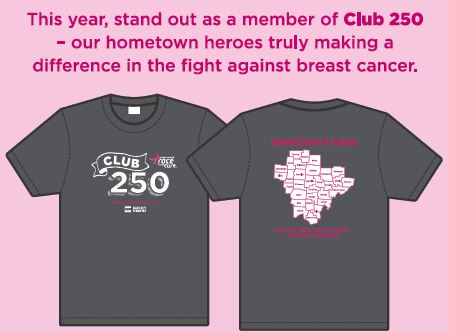 Club 250
Join the club! Anyone who raises $250 or more will be named to our elite Club 250 group of fundraisers, and will receive a free t-shirt on Race day. We're proud of our Hometown Heroes and want to show you off!